Galgenweel part of the Antwerp City Low Emission Zone (LEZ)
The Galgenweel is part of  the Low Emission Zone introduced since February 1, 2017 in the city of Antwerp.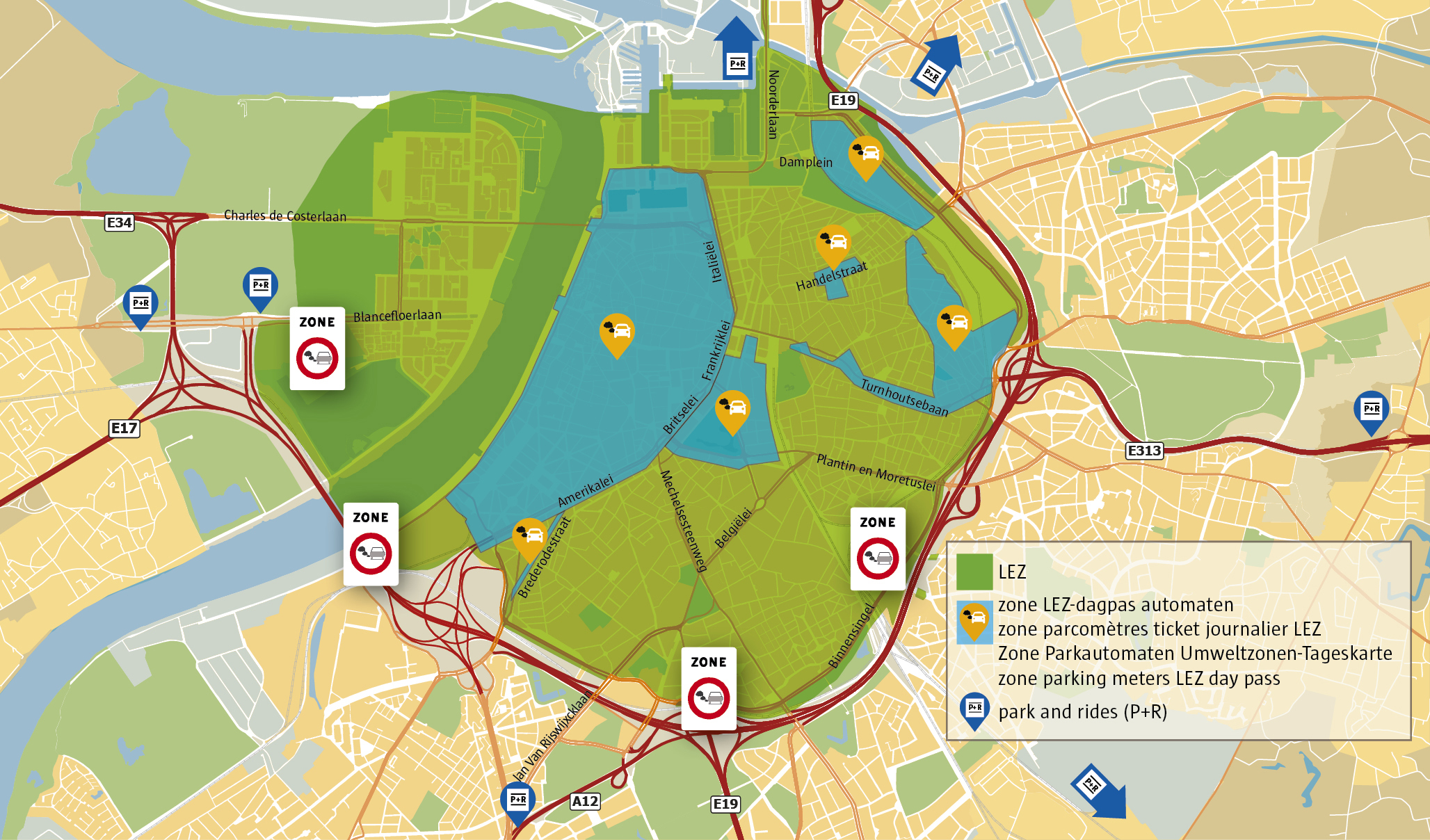 What does this mean for the visitors to the Galgenweel :
for the Belgian registered number plates, nothing has to be done unless the vehicle has an approved motor (see below). If not a day or week pass is to be bought through this site.
Summarised you find below the current regulation (more info on the  website) :
Important message : if you are forced to buy a permit for the weekend, then the Belgian OK dinghy Association will refund you for one day of the permit. This will be settled at the moment of registration and if accompanied with the supporting evidence of purchase of a day pass.